aesthetic friday
Something special for today....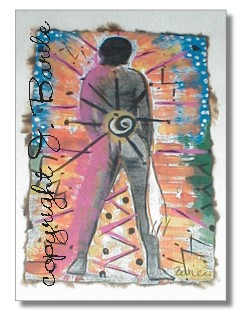 This was done by a friend of mine. It's the first piece of her artwork she's ever sold and I was honored to purchase it.
It's hand painted over the famous Gorman backside print and came with a handpainted frame as well.
The image looks a little crooked because I had to avoid getting a glare from the flash, but I assure you, it's perfect and I love it.
And aslo a HUGE thank you to Jena who sent me a wonderful package today.
*smooooooch*!
it wahs , tribe | from inside the mind of krix at November 08, 2002 11:25 AM .