One Life to Sim
So, "what's going on in krix's little delusional fantasy world?" you ask...
Well, previously I found myself with paying for my *ahem*...friendly ways and having a child out of wedlock, much to Robert's amusement.
Fink, he must be advising Keanu...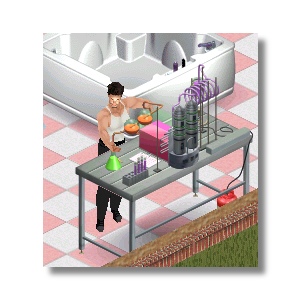 ...who insisted on performing a paternity test.
Bret proves himself to be a gentleman, though, and offers to make an honest woman out of me.
He buttered me up with candy first, but I would have accepted anyway.
I mean, c'mon...free guitar lessons!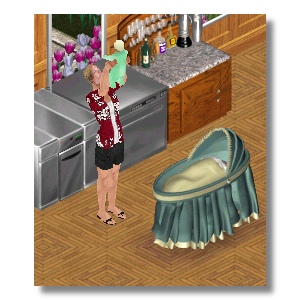 He adores little Amelie (named after the movie that was playing in the background during our throes of passion).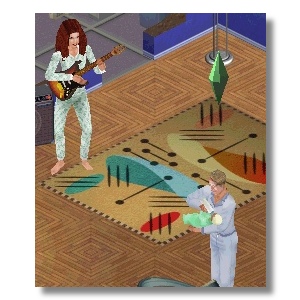 Our parenting skills may be a little unorthodox, but we get by.
Who cares what the neighbors think! The only way to get her back to sleep is to play some serious "Rock-a-bye".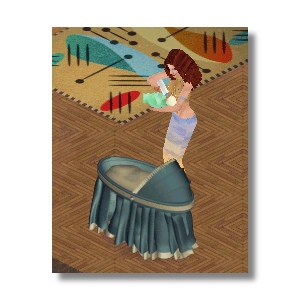 Gosh...she's so darn cute....when she's not screaming....which isn't very often.
Both our fun and social levels have plummeted. Who knew there'd be so much maintanence involved? The damn robot isn't pulling its weight as nanny, either.
I think I'm going to have to invest in an expansion pack, SimKrix is in dire need of a trip to the spa...
simulated | from inside the mind of krix at November 06, 2002 10:04 AM .