Sim Scandal
First off, a huge thank you to Skits, who sent me the missing file so I could have the original Krix Sim on my game. In true Hollywood style, the others don't mention that I've "had work done" but just say I look fabulous...
I decided those Dogstar guys needed someone to run the household, so I moved myself in.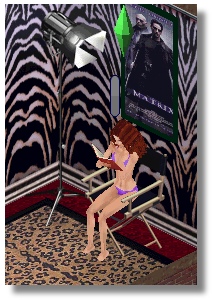 Here I am going over one of Keanu's potential scripts. The bikini helps me think.
Really.
Stealing SimKisses is always fun...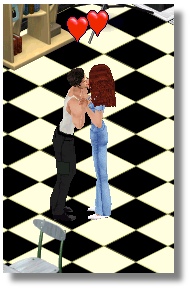 Taking care of these guys is a lot of work, and not without its problems.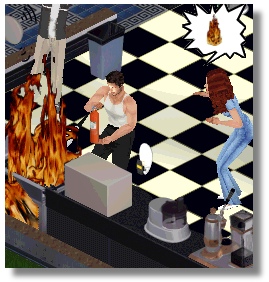 Thankfully, my hero is there to save the day.
But look out, that's not the only fire that's going to need putting out...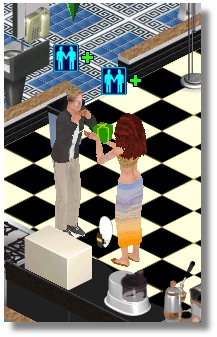 Isn't Bret sweet? He shows his appreciation for all I do with a little gift.
But wait....Bret has ulterior motives. Man, that guy puts the "dog" in Dogstar!
Of course I'm helpless to resist such charm.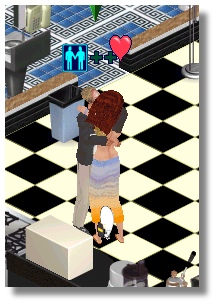 Judge me if you will, but face it....one girl in a house with these guys? It was bound to happen.
Oh, and look at THIS!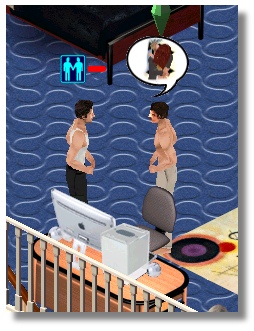 That fink! Rob immediately runs upstairs to rat us out to Keanu.
I'm so busted.
It gets worse...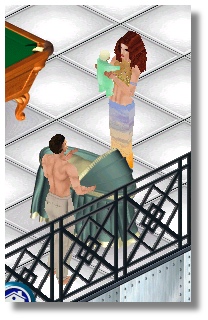 But all we did was kiss, I swear!
And....um....is that kid blonde? Cripes.
Of course Rob claps with delight at my dilemma.
Fucker.

simulated | from inside the mind of krix at October 26, 2002 02:27 PM .