Rockin' the house, Dogstyle
I found a great site, 7Deadlys!ms, that has all kinds of fun goodies so I moved the Dogstar s!ms to a new pad so they can concentrate on their music. I even got Keanu a new toy.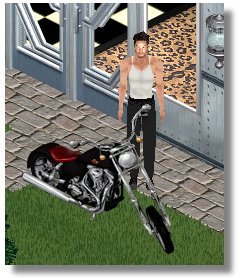 Don't look at me, dude. I'm sure you aren't supposed to park it on the grass. Bret's gonna throw a fit.
But Rob couldn't be happier, he's finally got his drumset!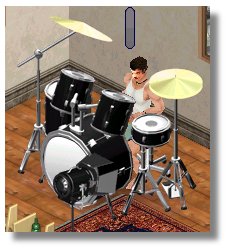 So down to business.....

[these pictures below will pop up to larger pics if you click them]
Rob decides that we've gone too damn long without a Dogstar video.
I'm ready for my close-up, Mr. Mailhouse!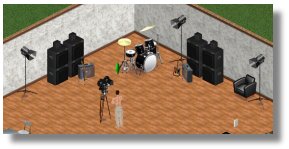 The wood floor doesn't look right, though....maybe something more funky, yet accoustic...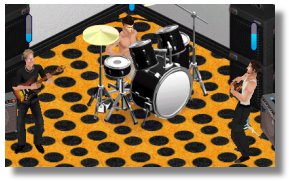 Gaaahhh! No.
How about a starfield effect?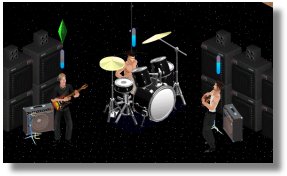 Nice, but I spent a lot of money on those amp stacks, I want to see them!
And we'd better have them bring Keanu another one, he tends to blow them up.
We need something simple, yet eye-catching....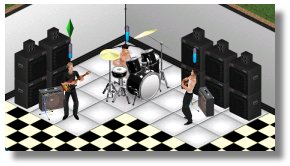 Perfect!
Let's rock!
simulated | from inside the mind of krix at October 24, 2002 02:27 PM .