Greetings from Thailand (Wish I were THERE)
So here are the three most recent pictures of Keanu from Thailand...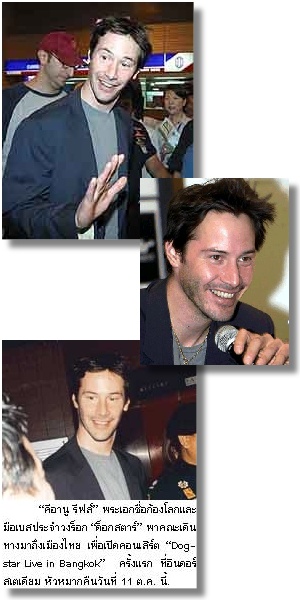 Great googly-moogly he looks wonderful.
sigh...
pic source credits
club-keanu (via Jena)
999.squares.net
KeanuWeb
Keanu Pic-of-the-Day Club
---update
A lovely large version of the middle pic can be found here and thank you to Margarete of POTD for sending out this picture of the whole band at a Thai TV interview [click for pop-up pic].
Bret looks YUMMY!

dogstar rocks | from inside the mind of krix at October 09, 2002 12:57 PM .