Dogstar s!ms Redux
Well, I re-did the Dogstar boys' s!ms. Thanks to skits for mailing me the Keanu that she had.
SimBret is fond of late night swims so he was still sleeping when SimRob(still in his jammies!)and SimKeanu were up at 6am jamming.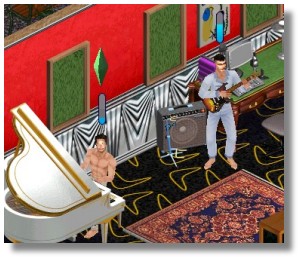 Later that morning, Rob gives Bella an eyefull as Bret looks up at me like "What? I just live here."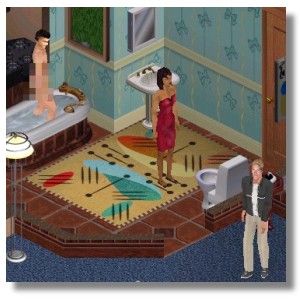 Speaking of Bella, what a ho.
She spent the night passed out on the floor in a VERY unladylike fashion. They pretty much ignored her the next morning and she finally took the walk of shame.
Bret had some choice words about Keanu's guitar playing, but Keanu didn't care. He just kept on playing.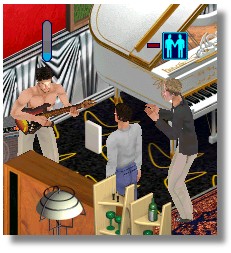 In fact all these guys would rather play music than clean up (thank SimGawd for robot servants!) bathe or even eat.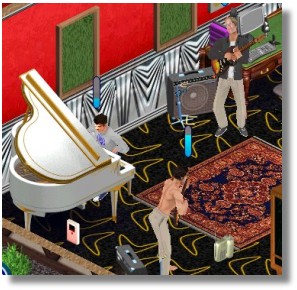 So yes, I'm certainly amused by all this. And no fires today.
I think I'll try and get Keanu drunk next.

simulated | from inside the mind of krix at September 26, 2002 01:42 PM .