I'm up way too early
(title subject to change-mgmt)
Not only is Hoopty great in bed, he's also got the mad photoshop skillz...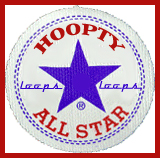 And...drumroll please....the Golden Chuck page is updated, with correct spelling and everything!
So go buy shoes or something.
I'm going to.
Bleargh...
As soon as I have some coffee.
I've added a few links to the blogroll, including Warren Ellis' "die puny humans"
(Warren Ellis writes comics and graphic novels. He has a pretty big bibliography, including several issues of Hellblazer. My project of the week is to get my hands on his full run, including some scans of #141:Shoot, an unpublished issue.)
Oy. And if you're looking for kat?
She'll be over here for a little bit.

tribe | from inside the mind of krix at September 12, 2002 07:59 AM .