Haute Keanu
Thank you to my good friend, tess for sending me this article link...
Zen and the art of dude maintenance.

It's a nice fluffy, shiny, happy article, and it's from a Canadian fashion magazine.
Let's talk about Keanu and fashion, shall we?
First off, there's no denying...the man cleans up very nicely.
But also, he's one of the few people on the planet that make looking bad look oh, so very good.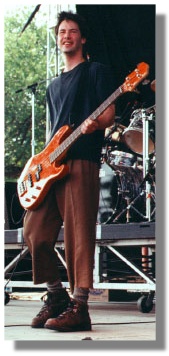 Nice. Pants. Dude.
Who dresses like this? Those are Armani pants that he's cut the bottoms off. Is he making a statement? Is he just weird? I wonder if it's that fashion sense is irrelevant since he makes anything look good. Perhaps even he does it intentionally in an effort to subdue his inherent gorgeousness, thereby sparing those in the vicinity of spontaneous human combustion.
Um....it doesn't work, in fact it fuels the fire.
We love it.

I know people that can't get enough of him in those boots *cough*tess*cough*.Which is a good thing, because he sure seems to wear them everywhere. Does he have more than one pair? What's going to happen should they ever become completely unwearable? I think he should donate them to the Smithsonian.
Then there's the quintessential Keanu wear:
Suit coat. T-shirt.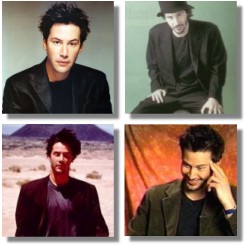 It's a look that's worked for him for years. Amazingly he pulls it off without looking all "Miami Vice".
He's even gone a step further and worn the suitcoat over a leather jacket.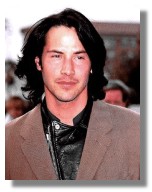 I daresay anyone else would look like a screaming dork in this.
Not Keanu, the man looks good no matter what. I've seen (read) women swooning over him in a holey t-shirt as if it were...well, holy. I think that's part of his appeal, too. He wears what he's comfortable in and just doesn't care.
I know that I love this about him.
Then there's his hair.
I think that's a whole 'nother post....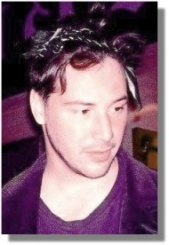 spoony | from inside the mind of krix at August 06, 2002 12:22 PM .