Jet Jam pix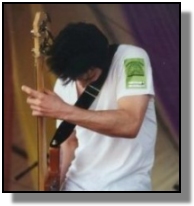 I'm working on a new desktop theme using the Jet Jam pictures that were on eBay a while back, and that Elsinore has sent out.
I just have to do the sound files (new ones, from OLV) and build it.
Of course, that could take me a week. *gurk*
Anyway, does anyone know who the actual photographer is? Because I'd like to list the credit in the readme file.
Also, I'm always up for suggestions for other themes or screensavers.

dogstar rocks | from inside the mind of krix at July 09, 2002 12:44 PM .