Recap part 4
Ta DA!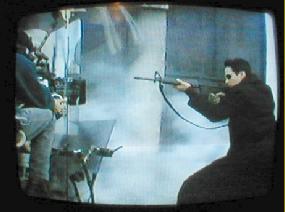 I promised you Part 4 of Krix watches The Matrix Revisited and here I am, on FRIDAY night, no less, recapping, page-building and uploading my heart out.
I'm either really dedicated or a big loser.
I'm going to have a cigarette and think about it.

red pill | from inside the mind of krix at November 23, 2001 03:12 PM .