K in Cannes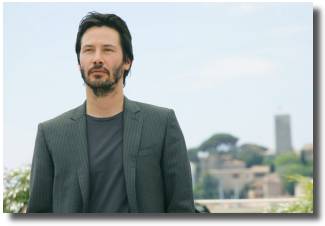 Keanu was recently in Cannes with A Scanner Darkly, which screened in the Un Certain Regard category. I'm not sure what that means....but MonstersandCritics.com has some of the Q&A press conference with the cast and director, Richard Linklater.
Reviews? Mixed.
The Times UK gives the film 4 of 5 stars but The Hollywood Reporter...not so much.
More pics from Cannes here at KeanuWeb.

darkly | from inside the mind of krix at May 31, 2006 10:19 PM .