When Annie met Jack, and then went through a time warp
Thanks to Jena for this scan from a recent In Touch mag. Seeing the two of them together really does make for the warm fuzzies....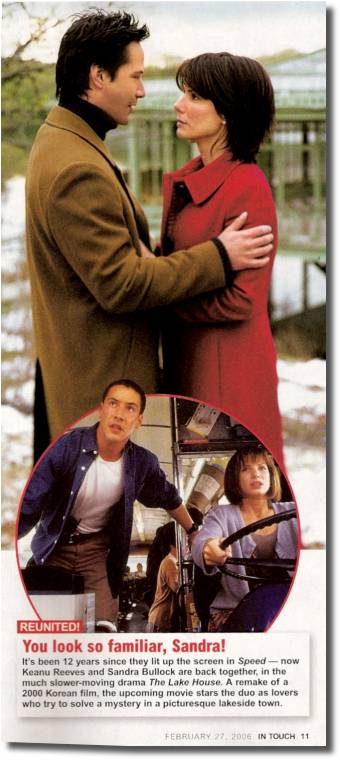 As much as I adore Sandy Bullock, I've been pretty meh about the upcoming Lake House film. But I've finally taken a peek at some of the stills over at Club-Keanu and I have to say that visually it looks lovely. Here's hoping the story does well with americanization (the original Korean version was exquisite). The "solve a mystery" blurb in the clipping does not instill confidence.
lake house | from inside the mind of krix at February 27, 2006 05:25 PM .