Neo visits Vika! (part one)
Wee Neo finally arrived at Vika's place in Bratislava, Slovakia!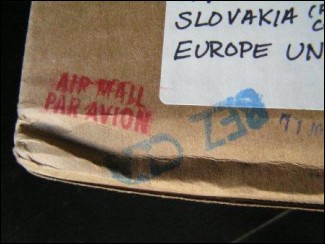 He had to see all the beautiful flowers himself.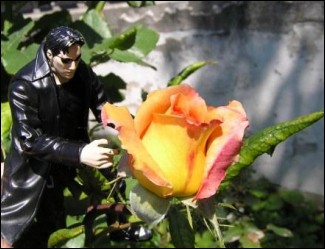 Lovely!
Vika greeted him with traditional gifts of salt and bread (yum).
And is that vodka there (double yum)?
It looks like he's in the hands of some very fun tour guides.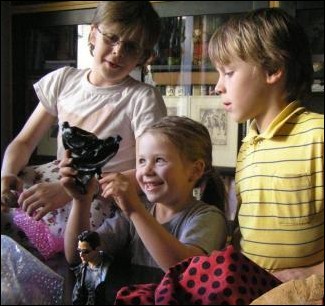 This is the closest Wee Neo has been to my ancestral homeland (I'm half Serbian) so I'm very excited to see where he goes on his travels with Vika and her family.
Thank you Vika for letting him visit!
neotour | from inside the mind of krix at June 01, 2005 03:08 PM .