May daze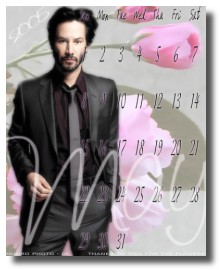 I want to thank Vika, who has been photographing some beautiful flowers this past month and sending them to me for "flowertherapy". One of the photos was so beautiful, I had to use it as a background for this month's calendar. Also, Wee Neo is on his way to her to see the blooms himself!
And thanks to CK for the great photo by Tom Munro from their gallery.
doodles | from inside the mind of krix at April 30, 2005 11:26 AM .