tuxedo boy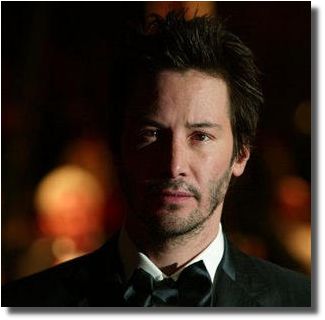 Keanu presented at tonight's BAFTA Awards in London.
From Empire Online:
"...as well received as all the guests were, no one quite managed the welcome extended to Keanu Reeves. Taking a leaf out of Johnny Depp's book, Reeves was last to set foot on the carpet and topped all others with sheer 'Aiiiieee' factor. Women wailed, men gazed enviously and, unless Empire was imagining things, more than one pair of pants might have been hurled in his general direction. Keanu takes all such things in his stride, however and breezed across the carpet like a superhuman amid mere computer programs. "It's a bit surreal" was as much of a comment as the supercool star of the upcoming Constantine was prepared to make.

After signing more than his fair share of autographs, kissing fans and probably curing the lame, Saint Keanu waved to the crowd and entered the Odeon Leicester Square, allowing proceedings to get underway."
it wahs | from inside the mind of krix at February 12, 2005 04:26 PM .