the choice is obvious. signature ping-pong balls....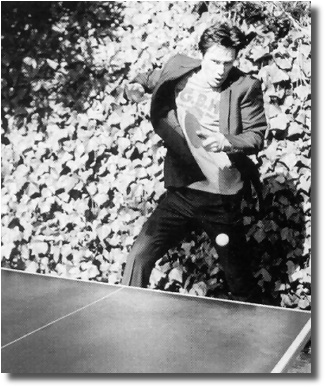 VIRGO (Aug. 23-Sept. 22): The Nike swoosh is a trademark symbol that has been imprinted on the subconscious minds of hordes of consumers, helping the company suck hundreds of millions of dollars into its coffers. A college student created it in 1971, charging Nike a mere $35. I think you may be in a somewhat comparable position, Virgo: on the verge of generating an idea or service or product that will ultimately yield bigger results and have greater value than you can imagine right now. Don't underestimate it; refuse to sell yourself short.
it wahs | from inside the mind of krix at January 06, 2005 11:54 AM .