remain impeccable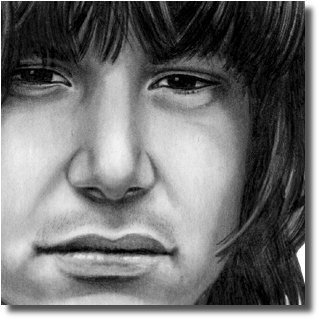 Found via Catz, this gorgeous portrait of Keanu is by Pat McMichael and can been seen in its full glory at deviantart.com.
And now, here's Brezsny with a little literature with your fine art...

VIRGO (Aug. 23-Sept. 22): Marilynne Robinson published her first novel, Housekeeping, in 1982. It was nominated for a Pulitzer Prize, and an influential critic called it one of the ten best novels of the twentieth century. This November, 22 years later, Robinson came out with her second work of fiction, Gilead. "Writing is like praying," she told Carin Besser in The New Yorker Online. "In both, if they are to be authentic, grace and truth must discipline thought." I nominate Robinson to be your patron saint in 2005, Virgo. May she inspire you to produce another gem like the one you did some years ago. May her example give you the faith to work as slowly as you need to in order to remain impeccable, allowing grace and truth to discipline your thought.
it wahs | from inside the mind of krix at December 23, 2004 10:38 AM .