is that a holy shotgun in your hand or are you just.....ah, forget it....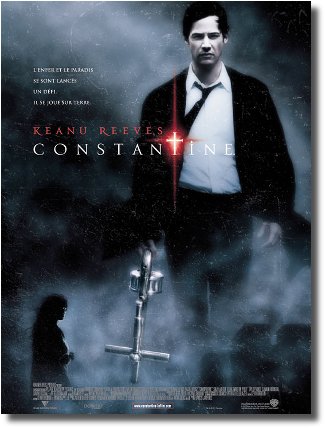 Thanks to Ocean over at the HellForums for this first look at the international Constantine poster from French film site allocine.fr.
Silly sanctified weaponry or not, I like the look of it in general, I prefer the logo over the US version and I love his look on it. I think it conveys the feel of the character well. He looks all ready to kick some demonic ass and that = sexy.

constantine | from inside the mind of krix at December 20, 2004 01:25 PM .