happy holly daze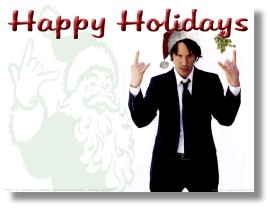 I had a pretty productive weekend.
Not only did I manage to get all of my shopping done (Chia Pets™ and AA battery stocking stuffers for everyone!), but I also got stupendously drunk as well.
How was your weekend? Are you done shopping?
doodles | from inside the mind of krix at December 20, 2004 12:27 PM .