MOPI on Criterion DVD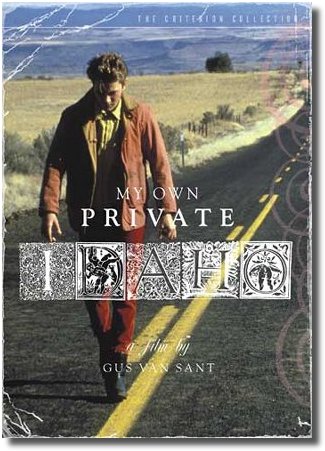 River Phoenix and Keanu Reeves star in director Gus Van Sant's haunting tale of two young street hustlers: Mike Waters, a sensitive narcoleptic who dreams of the mother who abandoned him, and Scott Favor, wayward son of the mayor of Portland and the object of Mike's desire. Navigating a volatile world of junkies, thieves, and johns, Mike takes Scott on a quest from the grungy streets to the open highways of the Pacific Northwest, in search of an elusive place called "home."Groundbreaking and visually dazzling, My Own Private Idaho is a stirring look at unrequited love and life at society's margins.
Finally.
Criteron Collection DVDs are the top of the line and it's about time that this great film gets their attention. Set for release this February (an available for pre-oder now at the Criterion site), the 2 disc set will include features like an "exclusive new audio conversation between Van Sant and filmmaker Todd Haynes" (does this mean commentary track? I'm not sure), documentary footage featuring interviews with key crew members, outtakes (eee!), high quality audio and video enhanced for widescreen televisions and approved by director Gus Van Sant and a booklet featuring a new essay by film critic Amy Taubin and reprinted interviews with Van Sant, River Phoenix, and Keanu Reeves. Plus more...
-via keanuweb
cinema | from inside the mind of krix at December 15, 2004 03:10 PM .