Budu Saranai!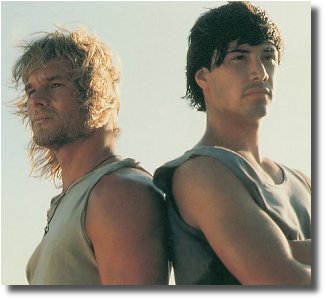 Happy Bodhi Day!
Bodhi Day celebrates the day of Buddha's enlightenment and is generally celebrated on December 8th. The tradition of Bodhi Day is mostly practiced in Northern India and Nepal. The traditional Buddhist greeting "Budu Saranai!" means (loosely translated) "May the serenity of the Buddha's be yours!"
The Four Noble Truths

1. Suffering is universal. No one escapes.

2. The cause of suffering is ignorance. Ignorance of self is the greatest ignorance.

3. Ignorance can be overcome.

4. The way to overcome ignorance is the Eightfold Path

The Eighfold Path

1. Harmonious Views

2. Harmonious Thoughts

3. Harmonious Conduct

4. Harmonious Speech

5. Harmonious Livelihood

6. Harmonious Effort

7. Harmonious Mindfulness

8. Harmonious Meditation
-via the enigmatic op cit, with a shout-out to bea_herenow
off topic | from inside the mind of krix at December 08, 2004 03:38 PM .