X-tra QT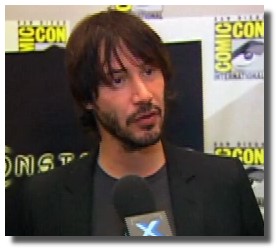 Extra TV tonight showed Keanu and Djimon talking Constantine at Comic Con.
And Keanu, star of the new supernatural thriller "Constantine" commiserated with his co-star, Djimon Hounsou, about his next project -- birthday number 40. But don't feel too sorry for him. "I'm gonna do everything, I'm gonna get the car, the girl, the young girl," he revealed. "No, at least have a birthday cake."
And there's a much longer clip in the "extra bytes" section on the Extra webpage.
-via club-keanu
media spot | from inside the mind of krix at July 26, 2004 09:54 PM .