bus pass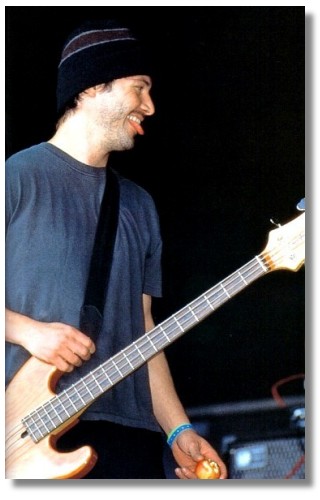 Cute bit of Keanu content from a Scotland on Sunday article about the T in the Park music festival in Glasgow:
The buzz backstage is electric, she says. "It's like a rock star social club, everyone swapping touring stories and catching up with people they haven't seen for ages. It's a constant stream of limos and tour buses."

But not everyone arrives in rock star transport. "Keanu Reeves turned up a couple of years ago on the shuttle bus with all the festival goers. I had this call from the gate saying, 'There's a guy here says he's one of the artists'. We went down, quite curious, and there was Keanu Reeves and his band, Dogstar." Apparently no one on the bus had recognised him - or they hadn't let on. "He was quite content sitting on the bus, reading his paper and soaking up the atmosphere."
dogstar rocks | from inside the mind of krix at June 13, 2004 09:17 AM .