becky rox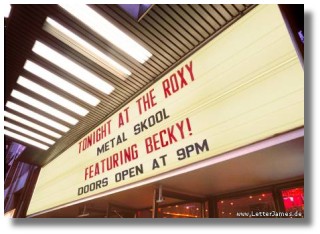 Unless a couple hundred bucks, a case of red bull and the ability to manipulate time fall into my lap sometime between now and 6pm (when I get off work) I'll be missing tonight's becky show at The Roxy in Hollywood.
Keanuette will be there. So to her and everyone else going, have a great time :)
By the way, go check out her blog for some special becky goodness from Green Valley.

becky | from inside the mind of krix at April 26, 2004 07:11 AM .