Of course, it goes without saying that I'm a huge Dick fan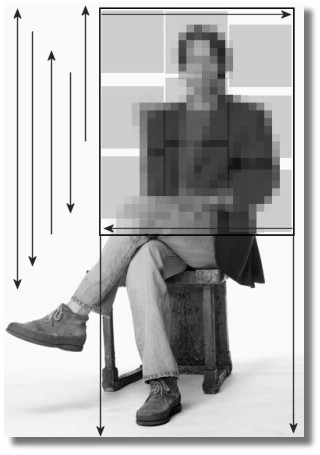 "for now we see through a glass, darkly; but then face to face: now I know in part; but then shall I know even as also I am known"
Here's a plot summary of A Scanner Darkly from Philip K. Dick's Official Site:


Bob Arctor is a dealer of the lethally addictive drug Substance D. Fred is the police agent assigned to tail and eventually bust him. To do so, Fred takes on the identity of a drug dealer named Bob Arctor. And since Substance D--which Arctor takes in massive doses--gradually splits the user's brain into two distinct, combative entities, Fred doesn't realize he is narcing on himself.
Go deeper with this wikipedia entry on the book.

Dick's standard themes appear here:

the construction of reality in consciousness,
an admirable, fascinating, but unattainable and marginally insane woman,
humaneness in extreme situations

The most interesting in-a-nutshell look at Darkly I've found is at everything2. Especially the node by Wicker808, which includes this insight:

Although A Scanner Darkly encompasses some elements of science fiction, the work is not particularly science fiction-y. It is a study of character, and a exploration of the limits of identity.
I think that that point really needs to be made, and I hope that the film focuses on that. For some reason, I have a lot of faith in Linklater that it will.
One of the things I found in my search for information on this project is this 1997 screenplay draft by Charlie Kaufman. Yeah, that Charlie Kaufman. Needless to say I didn't blog much yesterday because I spent all afternoon reading it.
Now, in the original article it says that Linklater wrote the most recent draft of the script. There's really no telling if this current draft has anything to do with the Kaufman script, but in any case, reading the Kaufman script gives a good idea of how the whole thing will work as a film and also give a good understanding to certain aspects of the story that make it make perfect sense that they are going with Linklater's Waking Life-type animation process.
Now the animation of the film is something I've seen discussed already and even gotten emails about. If you're concerned about A Scanner Darkly being a cartoon, I recommend that you rent Waking Life and see what a brilliant piece of filmmaking it is. At least check out the trailer. Like I said, certain aspects of the story (i.e., the scramble suit) make the marriage of this story and this particular technology a perfect union.
And as far as the concern that his beautiful face is going to be covered up with animation? Please. The man is an actor, and while beautiful, he shouldn't have to be limited to (what's a less harsh word than 'exploit'?)-ing his pretty face in order to work. I'm excited and happy for him, as I know he's a fan of Philip K. and while the final product might be 'unreal' in some sense, this is a meaty and challenging role for any actor.
darkly | from inside the mind of krix at March 31, 2004 11:35 AM .