I feel faint.
The very first time I saw Something's Gotta Give in the theater and saw Keanu as Dr. Mercer against the background of beautiful blue sky and clouds I thought "damn, that's going to make some sweet screen captures...."
Well, big love to Keanuette. She has outdone hereself with a glorious SGG capture album over at KeanuA-Z.com.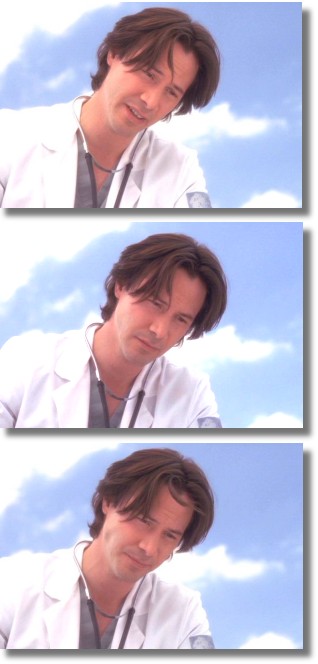 Go check it out and get a healthy dose of yummy Dr. Mercer goodness.
And don't forget to pick up your own copy of the DVD tomorrow.
spoony | from inside the mind of krix at March 29, 2004 12:42 PM .