about last night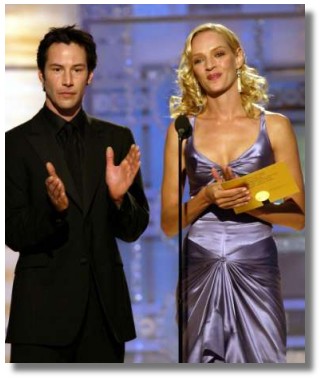 Yeah, well.....I forgot to set my VCR, but thanks to the magic of pictures and a lovely play-by-play by Jena in email it was almost like being there. Or at least like being in front of the TV.
From what I've seen he was breathtakingly dashing and charming as always.
Also ,Yay! for Keanu's Someting's Gotta Give co-star Diane Keaton on her Golden Globe for best actress/comedy and to Charlize Theron for her best actress GG for Monster.
And Yay! to 24 as well for best drama series.

media spot | from inside the mind of krix at January 26, 2004 10:44 AM .