Same smit, different day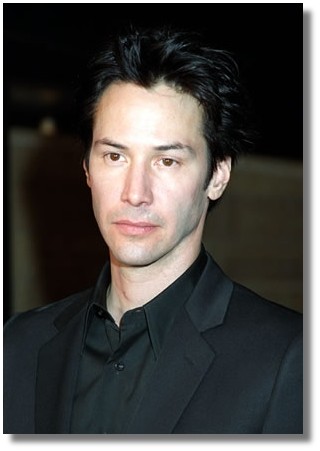 Thanks to POTD for this picture and link to a filmstew.com article on this new American in London project. Unsurprisingly, Erwin Stoff will also be producing.
The only other info I know on this project, that perhaps the character is a successful chef (?), comes from Lanfear in the comments of this entry (thank you again). I know that some people, myself included, thought he might be playing an actor but this is much more interesting. Maybe there's cooking scenes involved and who wouldn't want to see him in action in the kitchen? Besides, if he played an actor wouldn't it be just like Lost In Translation only without the need for the translating? Speaking of which, I still need to see that movie. Did you know that Keanu is thanked in the credits? I wonder if at some point he inspired Sofia Coppola with some anecdotes of his Suntory days?

it wahs | from inside the mind of krix at January 20, 2004 10:57 AM .