I hope you know that this will go down on your...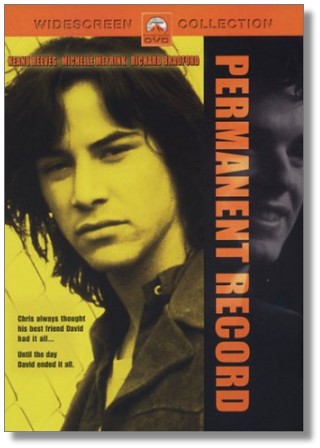 If you read the comments on Permament Record over at the Backlot, you'll get an idea of the effect it had on people, including those that identified with Chris, and those who came very close to making David's choice as well.
I loved Keanu's performance in this. I think it was one of his best in his early years, so I'm very happy that it will be released on DVD this February.
Thanks to r.j.girl for the info.

cinema | from inside the mind of krix at December 23, 2003 11:04 AM .