December 08, 2003
Still swoony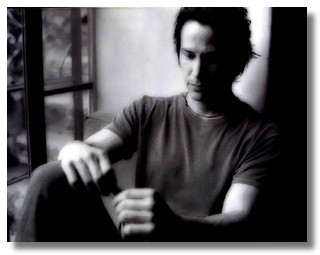 Keanu Reeves, who reportedly collected $30 million plus 15 percent of the gross for his two "Matrix" sequels, was eager to take on a small supporting role in the new film "Something's Gotta Give."

"For me, trying to do different kinds of roles, it was a wonderful opportunity, really, just to do something different," Reeves said.

Reeves plays a doctor who treats Jack Nicholson's Casanova-esque Harry [Sanborn] for chest pains and finds his own heart thumping when he meets an accomplished playwright (Diane Keaton). Although the physician is a decade younger, he pursues the attractive 50-something, not knowing he has a rival in [Sanborn].

The actor doesn't find it so odd that he's not the film's leading man. He coveted the "Something's Gotta Give'' role so much that he auditioned for it.

"I was looking for a job,'' he said.

"You laugh, but it's true. Often, you have a gut reaction to scripts you read. . . . You're always looking for good material. I mean, I love acting. Look at Jack Nicholson. He's 66 years old, I think, and he's making movies. He's doing his thing. Does Jack Nicholson have to go and make a movie? That's what we do.''

Yet it wasn't the younger man-older woman scenario that intrigued Reeves.

"Some people speak of this film as being age-oriented, but I would say that it's 'ageless-oriented,' personally,'' he said. "I think that it's about taking a risk, opening up, and somehow it seems so terrifying to open oneself up to another. We see these two beautiful, brave people in this film, Diane Keaton and Jack Nicholson, just kind of open up to each other. We get to enjoy it and see it on screen."
media spot | from inside the mind of krix at December 08, 2003 02:56 PM .