What? No Keanu?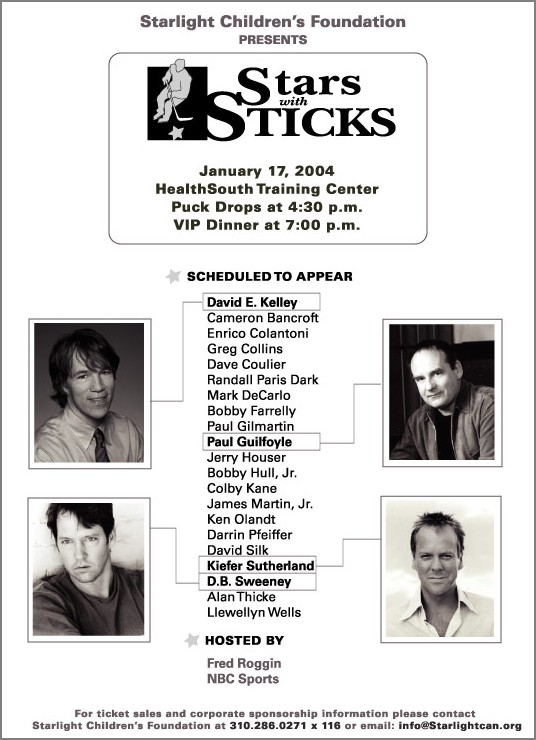 They must fear the goaltending greatness of him.
I blame the evil D.B. Sweeney.
Or maybe they figure that having both Kiefer and Keanu is a good way to melt the ice before the game even starts. Rwowwwrrrr.....
Anyhoo, this info is from Paulie, so I am going to assume that he's playing.
it wahs | from inside the mind of krix at December 05, 2003 11:33 AM .