I'm too lost in those eyes to think of a good title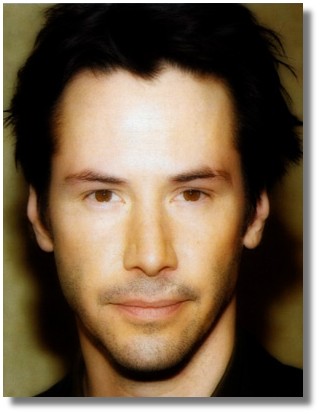 Thanks to the Pic of the Day club for this gorgeous pic from OK magazine and for the link to this article.

"AT ANY point in his career, Keanu Reeves has always been the centre of wild speculation. In his mid-20s, mostly because he had played lovable airheads in Bill and Ted's Excellent Adventure and Parenthood, everyone speculated he was dumb. In his late 20s, he made a movie called Speed and, suddenly, everyone was heralding the dawn of the new metrosexual action hero. Many have credited Keanu for paving the way for sensitive actors like Tobey Maguire and Christian Bale to be cast in traditional he-man roles like Spiderman and Batman. "
Continue reading the article at star-ecentral.com
media spot | from inside the mind of krix at December 05, 2003 10:53 AM .