Rock the Revolution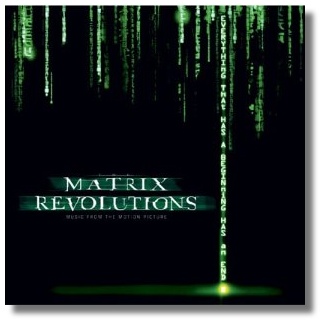 The Matrix Revolutions' Soundtrack Set For November 4th Release on Maverick Records
BEVERLY HILLS, Calif., Oct. 29 /PRNewswire/
-- On November 4th, 2003, Maverick Records will proudly release the soundtrack to "The Matrix Revolutions," the final chapter in the epic "Matrix" trilogy, on the eve of the film's unprecedented global release.
Music From The Motion Picture The Matrix Revolutions will feature over an hour of original music by composer Don Davis, who also scored the two previous installments, "The Matrix" and "The Matrix Reloaded." Included is the song "In My Head," performed by Pale 3, and collaborations with Davis and the group Juno Reactor, including a nine-minute remix of the track "Super Burly Brawl." The album also features an orchestral score composed by Davis. Selections include "The Trainman Cometh," "Saw Bitch Workhorse," "Neodammerung" and over a dozen others.
In "The Matrix Revolutions," the rebels' long quest for freedom culminates in a final explosive battle. As the Machine Army wages devastation on Zion, its citizens mount an aggressive defense -- but can they stave off the relentless swarm of Sentinels long enough for Neo to harness the full extent of his powers and end the war?
Written and directed by the Wachowski Brothers and produced by Joel Silver, "The Matrix Revolutions" will be released worldwide on November 5 by Warner Bros. Pictures, a Warner Bros. Entertainment Company, and in select territories by Village Roadshow Pictures.

red pill | from inside the mind of krix at October 29, 2003 07:42 AM .