Thanks Zen!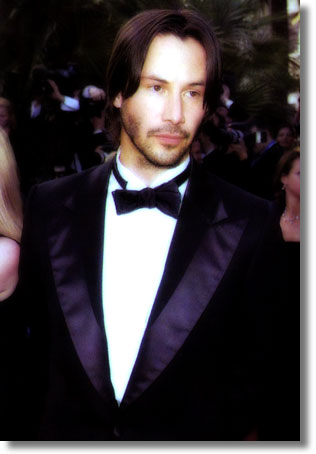 Big Love and thanks to Zen for sending me a copy of Flare from the great white north.
This picture of Keanu looking dashing at Cannes is inside with the article.
And thanks to Club-Keanu we've already read the article and seen the cover, but can I just say that I can't get over how beautiful Carrie-Anne's eyes are.
---Speaking of Club Keanu, I believe they are having some down time due to a server move. I'm sure Chicks will let us know when everything is back up to speed. Hurry Back!
spoony | from inside the mind of krix at October 22, 2003 02:41 PM .