no coke, pepsi
Or rather: No Details, SciFi.
When you walk into a store with the purpose of buying a magazine with Keanu on the cover, it's a shame to leave empty-handed even if your intended periodical is not there.
So when I saw December's issue of SciFi magazine at Smith's this morning, I went ahead and grabbed it.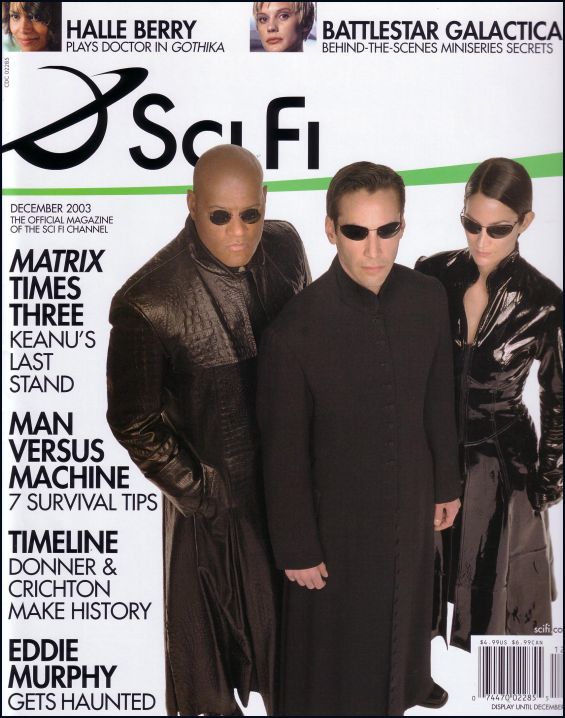 Lip-scar fetishists will notice that the picture is actually a mirrored perspective. I hate when they do that. I'll be flipping it back if I edit this one for future use.
This picture of a thoughtful One starts the article which you can read here.....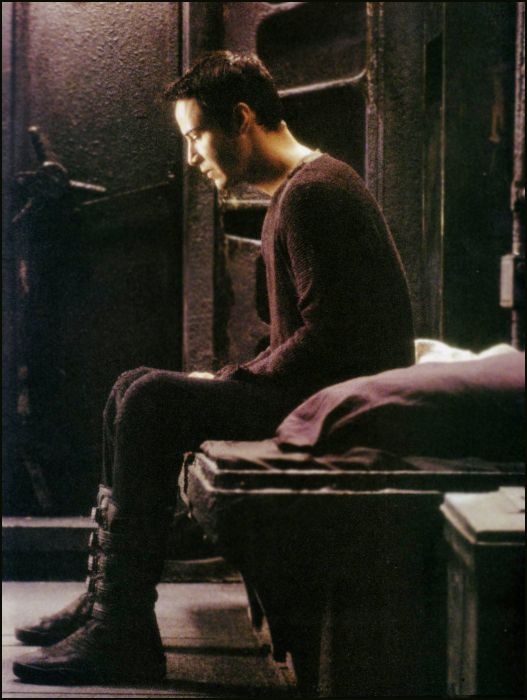 There's this fluffy bit on past keanu characters along with the article and there's a few other pictures, most of them non-spoilery, including a really nice close-up of Neo and Trinity that might be November's calendar.
media spot | from inside the mind of krix at October 18, 2003 10:17 AM .