rawk!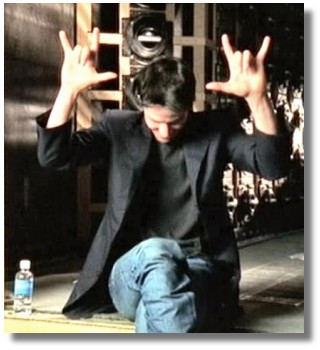 I got my Reloaded DVD last night.
Fully enjoyed the extras, will probably watch them again tonight.
I watched the movie with the subtitles on, that's really helpful in certain parts.
I also left the disc on repeat while I slept, because I'm a lunatic and hoped that some of that Matrixy goodness would seep into my dreams.
I think it did, but I really don't remember.
In Revolutions news, ComingSoon reports the running time of 128 minutes -which is shorter than the other two films, but still over two hours so I don't want to hear any bitching.

red pill | from inside the mind of krix at October 16, 2003 11:17 AM .