pre game show
Oh god, I'm still dazed and tired. The worst thing about a trip to see Keanu is coming home. The write up of the game will probably have to wait until tomorrow, but I just couldn't keep these to myself any longer.
Not only did Keanu actually show up for the event (can you imagine!) he actually was the first person of fame to get there. When I saw him arrive, and take a minute to sign a few items and pose for a few pictures for some fans, I dispatched Francisco to try and take a picture if he could, since I knew that face would be obscured for most of the game.
Thankfully, Fran's fish and dairy poisoning (I love you! I'm sorry!) hadn't kicked in yet, and he really came through.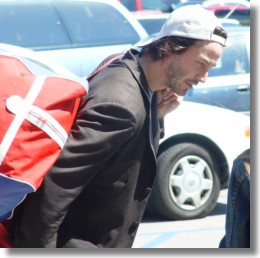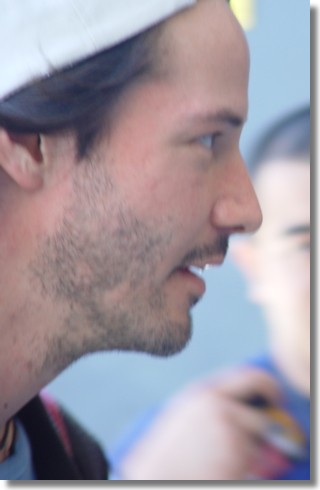 So seriously, you all love Francisco and his mighty zoom lens deeply for these.
And thank you to him, Wendy and their awesome son for a really great weekend.
*smooch*
spoony | from inside the mind of krix at August 18, 2003 03:18 PM .