I'm thinking of having a hot dog for lunch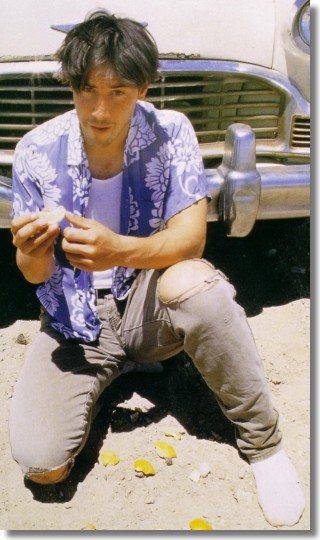 Ah yes, it's a beautiful summery day, no?
I think I may even leave work early.
The SCORE hockey game is completely sold out, wow! Very cool and excellent for the cause.
I'm very excited, I hope Wendy, Fran and Aaron don't mind getting there early. Wendy, by the way, has been nominated for "sexiest female blogger" and I'll have you know that I've totally kissed her before. Rwowrrrrr....
Oh, also, tomorrow night there should be some promo for 'Something's Gotta Give' on Entertainment Tonight that may or may not have Keanu content.
Here's a cool Matrix thingy, thanks deborah and via xkot
And while you wait for The Matrix Reloaded DVD to release, you can check out the synchs for the first Matrix over at the Synchronicity Arkive.
There's an interesting Animatrix/Radiohead one that I may try out.
I'm going to try and get another page of cards up today (1-30 are already posted) and then I'm getting the hell out of dodge.
I have socks, hair dye and lip balm to buy.

it wahs | from inside the mind of krix at August 14, 2003 12:09 PM .