newsbits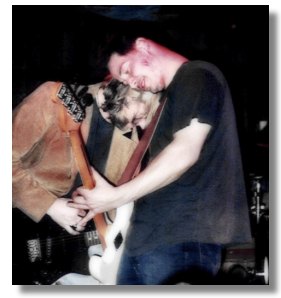 Thanks to club-keanu for the heads up on this post by Tresses at the DMB that says that Keanu and Bret will be appearing on a Mr. Big (who I have never heard of) tribute album "...very unique project in which Mr. Big classic songs have been revisited, featuring all star vocalists and guest musicians as well as the band members themselves."
Oh, in case you are wondering, Keanu is in Paris working on that Meyers thing (oh look, his character has a name: Julian. You may recall that he also played a Julian in Even Cowgirls Get the Blues, which was of course...the Worst Movie Ever....I'm just sayin'). He's also going to movie premieres and having lunch. Pics and links to pics can be found at Club-Keanu and Keanuholic.
Also, according to Lou Taylor Pucci's news page, Keanu will be arriving in Beaverton! toward the end of the month to work on Thumbsucker (why hasn't this movies IMDB page been updated?).
cinema , dogstar rocks , tribe | from inside the mind of krix at July 01, 2003 11:42 AM .