feelin' like a criminal
I don't know what came over me, but I just totally stole the Matrix Powerade window cling off of the cooler at the 7-11 next door.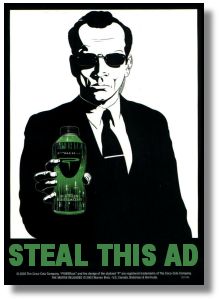 Oh, I'm a bad bad girl. What a rush, though!
Plus, now I have something to talk to Winona about.
it wahs | from inside the mind of krix at May 02, 2003 02:13 PM .