So, this "trailer"....it vibrates, yes?
Oi, I'm really torn over possibly spoiling myself with this new Matrix Reloaded trailer.
I've been very good and haven't even looked at any captures that Chicks has yet.
And I thought I had found something to distract me.
I thought I found the one thing that would trump a new Matrix trailer.
And that would be.....
NAKED KIEFER HUNG FROM THE CEILING!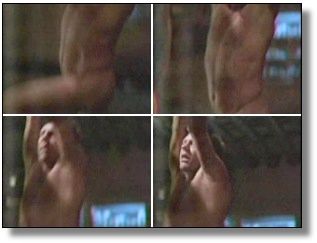 But then Chianti taunts me in the comments about skin on skin.
My God.
I'm so vexed.
it wahs | from inside the mind of krix at April 10, 2003 07:25 PM .