And me with no wall space left...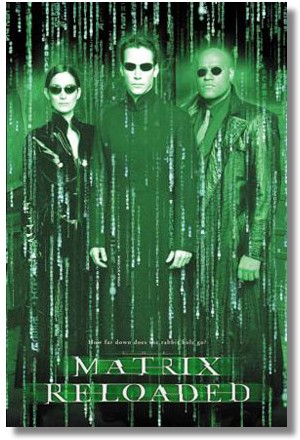 This spiffy Reloaded poster is available now through allposters.com (please shop through an affiliate, thx), and the new theatrical posters are already hitting eBay.
Go read about and see that one over at TLFC.
I'm still waiting on the first holographic teaser poster I bought to be framed as it is, and thankfully I'm not so ga-ga over this second one.

red pill | from inside the mind of krix at March 26, 2003 12:31 PM .