in which krix tries to expand her interests to include another cute and talented boy....
...and gets totally smacked down by the universe.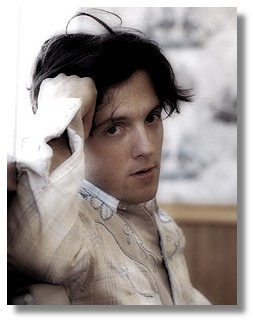 So, Cheyenne posts this song by this guy - Jason Mraz - on her blog.
The lyrics include this line "the remedy is the experience. It is a dangerous liaison", so of course I have to give it a listen and I love it.
Yesterday with Eric, we're at the super-mega-record store and I have to call her because I can't remember the name of the artist (although the song has been running through my head for..what, like a week now) and thankfully she picks up the phone and tells me so I can pick up his CD.
Which I love.
And so, this morning, I have to check out his website and see that he has a journal that I will proably add to the blog links.
Then I have to check out his tour schedule.
And yay, he'll be coming to Vegas!
When?
May 15.
May motherfucking fifteenth.....
sigh.....what to do?
off topic | from inside the mind of krix at March 25, 2003 11:14 AM .