I'm not hallucinating yet, but I won't drive anymore tonight, either
After driving around for a few hours, confirming that every other car on the road sucks, we decided not to catch Dreamcatcher tonight.
Instead, Roi decided to assist me in my quest to eat a bug (a pox on the lot of you for trying to let me off the hook).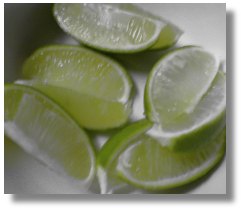 We picked up a fifth of mezcal with a whopping 4 worms, w00t! (yes, I've had two shots already).
For the record, this stuff is Nas-Tee....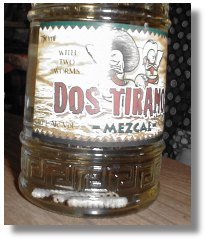 And I'm a little too goofy to be posting (plus we have DVD's to watch) but here's evidence of
worm eating
(it was
gross
it *popped* when I bit down)
And Roi's the best, he ate one too!
So I'm way hammered.
See you tomorrow......
off topic | from inside the mind of krix at March 22, 2003 07:12 PM .