Worst. Phone. EVER.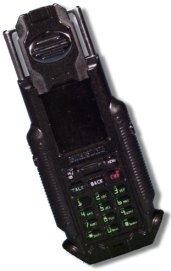 If this is really the new Samsung Matrix phone?
I'll eat a bug.
There's no way. It's a monstrosity, and I can only imagine the poor blind, retarded and obviously insane designer is getting their revenge after being laughed out of the Samsung cafeteria by leaking these pictures.
Please.
These are Samsung phones.
If that is really "the matrix phone", Samsung is committing some sort of bizarre corporate hari-kari.
red pill | from inside the mind of krix at March 16, 2003 08:23 AM .