this is not a particularly clever title
Jilly pretty much sums it up.
I just want to crawl into a bed called good memories, listen to beautiful music and radiate under the covers.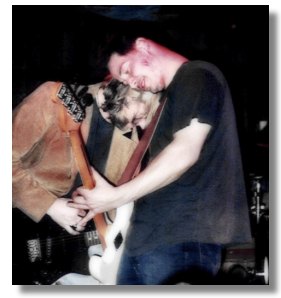 WASHINGTON
Written by Bret Domrose
I feel something near
Is it misery or fear
It's a mystery unclear
What am I doing here
A breeze upon my face
Smells sweet as your embrace
A smile across my face
As I think about that place
And I feel like I know
What's going on
Like roses reach to
Kiss the morning dawn
I'm Washington tonight
And all is calm
I'm coming home to you
We're moving on
We rode upon a town
People all around
It's a good place to lay down
And I dream about you now
Holding pictures near
I think of you my dear
My body knows no fear
What am I doing here
dogstar rocks , it wahs | from inside the mind of krix at March 18, 2003 11:36 AM .