Spybreaking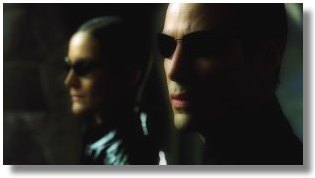 It's been reported that The Matrix Reloaded will be released on May 15 worldwide in an effort to avoid piracy.
However, that might not be good enough.
Keanuweb's Merlin has a bit of an exposť about a possible MPAA leak. Go read it.
Kudos to Merlin for bringing attention to this.
I imagine that it's not as easy as the MF forum poster makes it sound, and I'd be willing to bet that if somehow illegal copies were made, that they would be easily traceable to the source.
But hey, maybe impressing your girlfriend's brother's friend's friend is worth your career and a whole world of shit...
(can you imagine? I'll bet they genetically breed special lawyers for this type of thing down in the Warner Brothers Labs.)
red pill | from inside the mind of krix at March 12, 2003 11:11 PM .