I just wanna fly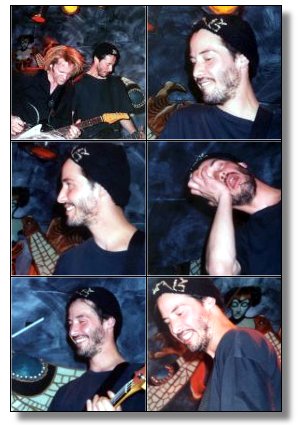 The pictures above are from April 24, 1997 - the night Dogstar kicked off their Little Visionary tour at the Dragonfly club in Hollywood.
According to the schedule I found at KeanuNet, the band had over 50 gigs in just under four months.
I tried to find something about the show on the web, but had to wade through too many bad Kevin Costner movie articles, so I gave up.
Anyone out there at that show? I'd love to hear about it.
I don't expect them to do anything like the Visionary tour ever again, But I'm still hoping we get a few shows by spring.
dogstar rocks | from inside the mind of krix at December 29, 2002 12:20 PM .