Quick Miscellany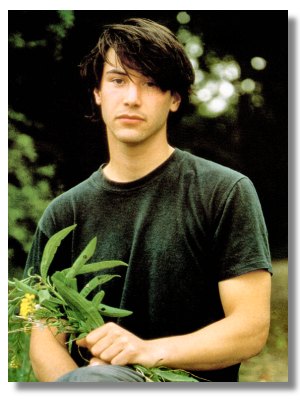 This cute boy with flowers is from Elsinore's Daily Thud.
Still no news on new Dogstar shows, but here's link to some photos of Dogstar during the Thailand show and press tour. Some really nice concert shots there. Thanks to Jena.
Lastly....Keanu appeared vividly and briefly in a dream last night. He kissed me on the stomach.
I have no idea what it means.

it wahs | from inside the mind of krix at December 01, 2002 09:06 AM .