Reloaded posters for The s!ms
I got The s!ms Art Studio from the official site today and tried my hand at making some decorative objects.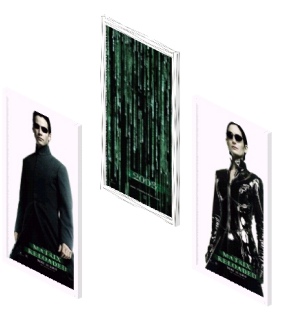 I did all of the Reloaded posters, you can download them on the downloads page.
I'm not thrilled by the choices of frames that Art Studio offers, but it will have to do for now. I'm going to do some Dogstar album covers and maybe some other movie posters next.
If anyone downloads them, please let me know how they work.
doodles , red pill , simulated | from inside the mind of krix at November 12, 2002 03:15 PM .